Full Time
This position has been filled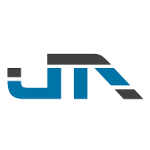 Jendamark
Basic Requirements:
Formal Tertiary education : N. Dip or higher in Mechanical Engineering or Mechatronics Degree
Drivers License : Code 8 – required
Languages : English (speak, read, and write)
Afrikaans (speak, read, and write)
German (Advantageous)
Experience:
Min 5 years' experience in a design capacity.
Site Experience & Project Leader Experience.
5x New Developed Machines. (Independent)
Competent in doing full machine calculations. (Independent)
In depth FEA. (Independent)
Full understanding of material specification & processes.
Job Objectives:
To work within the design department team to deliver engineering designs and solutions specific to customer requirements and / or specifications.
Main Tasks and Responsibilities:
Understand and comprehend facility purpose and objectives
Define and set up process flowcharts and sequence of operation for required facilities.
Must be able to initiate new design solutions e.g. Improving cycle time, lower cost, and improved installations.
Establishing most effective design solution to achieve required specification.
To ensure that product solutions are developed / researched to achieve compliance with design objectives and project specifics.
Advanced Calculation of stresses, forces and accuracies for design solutions.
To design and verify technical designs & to correctly specify components for the purpose of procurement.
Attend and positively contribute in relevant project related meetings.
Accommodate and understand Control System requirements with in designs. (Advanced)
Liaise confidently and constructively with specialist consultants eg Design Consultants/ Suppliers.
Liaise confidently and constructively with customer over requirements and/or changes during the design.
To comply with ISO procedures with regards to Project Handover, Concept Development, Design.
Create design release package for manufacturing purposes & design documentation upon completion.
Create final designs within a controlled budget environment.
Preference will be given to employees from the designated groups in line with the provisions of the Employment equity Act, No. 55 of 1998
Please consider your application unsuccessful if not contacted 2 weeks after the closing date.
Closing Date: 05 February 2021