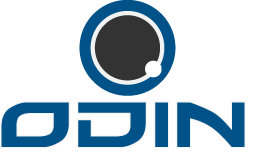 Jendamark's fully integrated software platform is the next level in driving efficiencies on your production line. Named for the one-eyed Norse god of wisdom, Odin sees all. From individual workstations to the entire production line, Odin gives you the tools to manage every aspect of your manufacturing and assembly process.
Common Production Line Problems
Increasing complexity of manual lines, requiring costly operator training
Human error leads to potentially costly ramifications and time delays
Lack of flexibility to meet custom assembly and dynamic production requirements
Mass customisation trends demand many variants of operations
Lack of traceability of results due to uncontrolled, unaudited processes
Lack of real-time results and self-service reporting on manual lines
Lack of transparency on real-time line status, such as efficiency and performance
Lack of timely insights for production managers and operators that improve communication and action e.g. overall equipment effectiveness, production output and cycle times
Introducing Smart Paperless Production
Jendamark's Odin software platform currently features three custom modules designed to solve problems and integrate perfectly with our production facilities. The platform includes a standard API, which allows third-party developers to create additional customised apps for optimising a production line.
CLICK TO ENQUIRE
Odin WorkStation
Low-cost shopfloor application with a simple visual interface to guide operators and optimise quality and performance.
Advantages:
Operations are fully customisable to continuously maximise efficiencies
Allows for mass customisation by guiding worker through a range of variants
Eliminates negligible errors like incorrect part fitting or tool selection
Reduces rework time and costly delays
Reduces time and resources spent on training
Overcomes literacy problems and language barriers
Features:
Step-by-step animated work instructions for assemblers
Functions on entry-level computer
Optional augmented reality glasses for freedom of movement and remote tech support
Includes a rework system to put failed parts back into production
Tracks process data, creating a clear audit trail
Includes long-term traceability interface
Runs diagnostics
Odin Manager
Easy-to-use, web-based production line management system that enables live process changes.
Advantages:
Customer can manage own workflow

Set up and reconfigure production lines
Manage stations, operations and shifts
Set up and manage hardware such as scanners and bolting tools
View reports and analyse data
Features: 
Custom process engineer interface
Flexible configuration system allowing process deviations after commissioning or during a cycle
Real-time reporting with self-service capabilities using own parameters
Odin LineWatch 
This at-a-glance production line overview enables split-second decision-making.
 Advantages:
Live information on line status, efficiency and performance

Timeous insights help production managers to note and correct potential issues
Reduces production cycle times
Features:
View app on TV screen or computer
Complex calculations done in real time
Immediate automated SMS/email notifications of problems or errors