Full Time
This position has been filled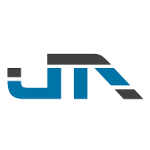 Jendamark
Basic Requirements:
Formal Tertiary education: Grade 12
Computer literate.
Engineering Qualification/Studies
Marketing Qualification beneficial
MS Office (advanced PowerPoint & Excel)
Project Management Qualification beneficial
Experience: 5-10 years' experience in a similar position
Languages: English – Read, write and speak (required)
Afrikaans – Read, write and speak (optional)
Drivers Licence: Code 8- (required)
Job Objectives:
The job holder ensures that technical and administrative tasks are completed in a timely manner to support the Managing Director in the delivery of the specific piece of work or project.
The position as the Technical Assistant to the Managing Director exists in the Company to handle queries externally (Customers and Suppliers) and internally (Directors and Staff) for and on behalf of the Managing Director.
Main Tasks and Responsibilities:
Managing the MD's personal diary
Travel arrangements – local and international
Managing of accounts, banking including queries when necessary and other confidential information
Liaising with customers and suppliers (local and international)
Drafting and typing of correspondence as required
Preparing PowerPoint presentations and other marketing material
Provides input to technical studies/research projects, technical reports, project planning, etc.
Sources technical documents, information and drawings
Produces accurate statistics, relevant figures, etc.
Transcribing any business strategies from higher management and finalizing draft documents.
Preference will be given to employees from the designated groups in line with the provisions of the Employment equity Act, No. 55 of 1998.
Please consider your application unsuccessful if not contacted 2 weeks after the closing date.
CLOSING DATE: 31 March 2021