Full Time
This position has been filled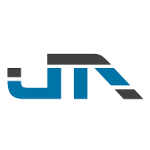 Jendamark
Basic Requirements: 
Formal Tertiary education: Trade Tested Toolmaker
Computer literate.
Experience: Minimum 3 years' experience on manual mill
Read mechanical manufacturing drawings
Must have experience in working with raw material
Knowledge and experience with safety procedures within the workshop and on customer sites.
Languages: English – Read, write and speak (required)
Afrikaans – Read, write and speak (optional)
Drivers Licence: Code 8- (required)
Job Objectives:
Working within project manufacturing requirements, HOD instructions & timing to produce good quality machined parts to ensure that the company's project goals are met.
Main tasks and Responsibilities:
Manage front line manufacturing requirements and instructions, ensuring meeting of short and long term project objectives.
Work with all projects drawings and documentation to manufacture items of good functional, quality and dimensional requirements.
Follows all manufacturing safety practices to ensure a quality safe product is produced.
Works within project's time requirements, special requirements and facility quality and neatness requirements to ensure that companies project goals are met or exceeded.
Measuring of manufactured items as individual items and within completed facility to ensure it meets project requirements.
All manufacturing quality checks and sign-off criteria are implemented with the completion of all parts are completed before handing over to assembly team.
Preference will be given to employees from the designated groups in line with the provisions of the Employment equity Act, No. 55 of 1998
Please consider your application unsuccessful if not contacted 2 weeks after the closing date.
Closing Date: 05 February 2021